PROTECT YOUR INVESTMENT
WITH MAR-IX CARES!
At MAR-IX we are fully aware that without our clients we are nothing. This recognition is embedded in all we do and an essential part of our company philosophy. Ensuring words are translated into action requires a structural approach to client support and a crystal clear insight into how they are thinking and their specific needs.
Smoothly functioning HVAC systems are a prerequisite for a comfortable living climate on superyachts and a memorable time onboard. Outdated or poorly maintained HVAC systems are also a health hazard and can result in unpleasant surprises and very high operational costs. All this and more makes for high expectations for properly functioning HVAC systems among our demanding clients. Exactly as it should be!
An air of certainty
A financial forecast with a high degree of accuracy gives captains and owner's reps a sense of control. This certainty can be further enhanced by a standard annual check-up of the complete system and an extension of the normal factory warranty. With this in mind, MAR-IX is proud to introduce CARE, a service contract for all with MAR-IX HVAC systems installed onboard. This industry-leading package covers unforeseen costs and provides a continuity guarantee for MAR-IX HVAC systems.
What you can expect from MAR-IX CARE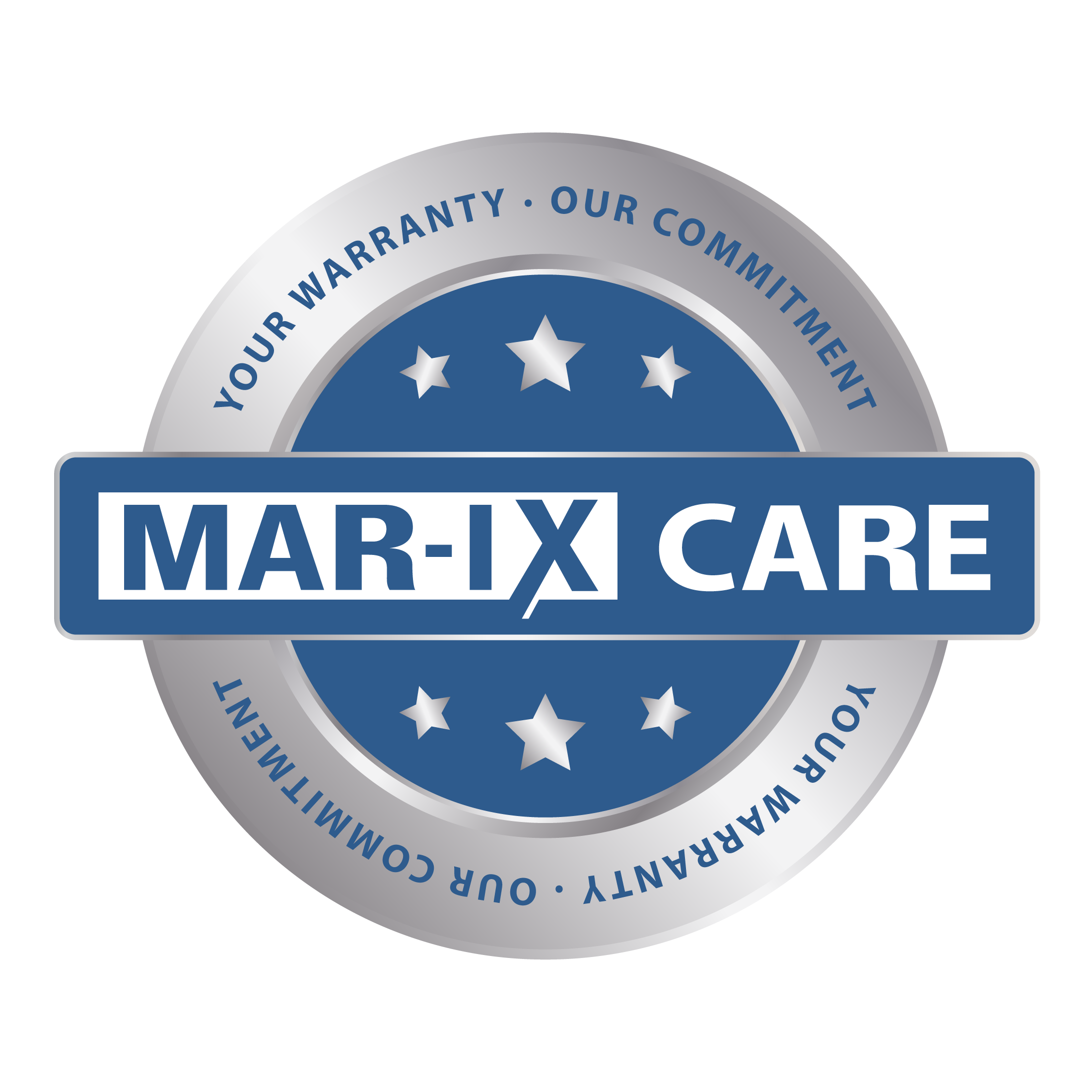 10-year warranty
Extension of the factory warranty by up to 10 years from the date the system was commissioned.
MULTI-POINT HVAC CHECK
The provision of an extended warranty requires the system to be checked by a MAR-IX service engineer once a year. The warranty covers all MAR-IX components in the system, including those subject to wear such as rotating parts, pumps and compressors.
24/7 FACTORY SUPPORT
The MAR-IX service department provides our clients with what we call 'factory support': the optimal level of care for end users. Our technical experts can use logfiles from the MASTER system to apply advanced diagnostics, identify problems in advance and resolve them swiftly and accurately.
MAR-IX CARE will be offered to our clients for a fixed annual fee. And as no two yachts are alike, the CARE programme is personalised to each individual superyacht.
MAR-IX CARE is a logical consequence of our goal to ensure the most advanced HVAC systems perform optimally anywhere and at all times. With MAR-IX CARE (financial) surprises are a thing of the past and continuity is guaranteed.
REPLACEMENT PARTS
Proper maintenance of an HVAC system is crucial. Without MAR-IX CARE, replacement parts such as air filters, condenser cleaners and the like will be only be proposed and provided at the client's request. With MAR-IX CARE these parts are regularly sent to the client and the costs are already included in the annual fee.
Another key feature of the MAR-IX guarantee is that spare parts will remain available until at least 20 years after the system was commissioned. This assurance of availability is unique in the market today.
MAR-IX MASTER MONITORING & CONTROL
All MAR-IX systems on superyachts are equipped with MASTER Monitoring & Control. The ability for all the components in your HVAC system to communicate with each other is essential for everything to work in harmony. MAR-IX has developed a unique IP/LAN-based intelligent monitoring & control system that ensures each individual product plays its collective part in providing yachts with maximum comfort, minimal energy consumption and the lowest sound levels imaginable.
With log files created and saved and all data recorded, errors are easily diagnosed. Connect the touchscreen to the internet and our engineers will offer online support and, if necessary, operate the system to adapt or update. This connectivity saves time, money and effort when it comes to error diagnoses.
Implementing software updates is part of the MAR-IX CARE package.
In summary
MAR-IX CARE offers the following guaranteed at a fixed annual fee:
✔ Extended warranty up to 10 years after commissioning
✔ Assurance of replacement parts up to 20 years after commissioning
✔ annual onboard multi-point HVAC check
✔ replacement parts included
✔ software updates included
✔ 24/7 factory support included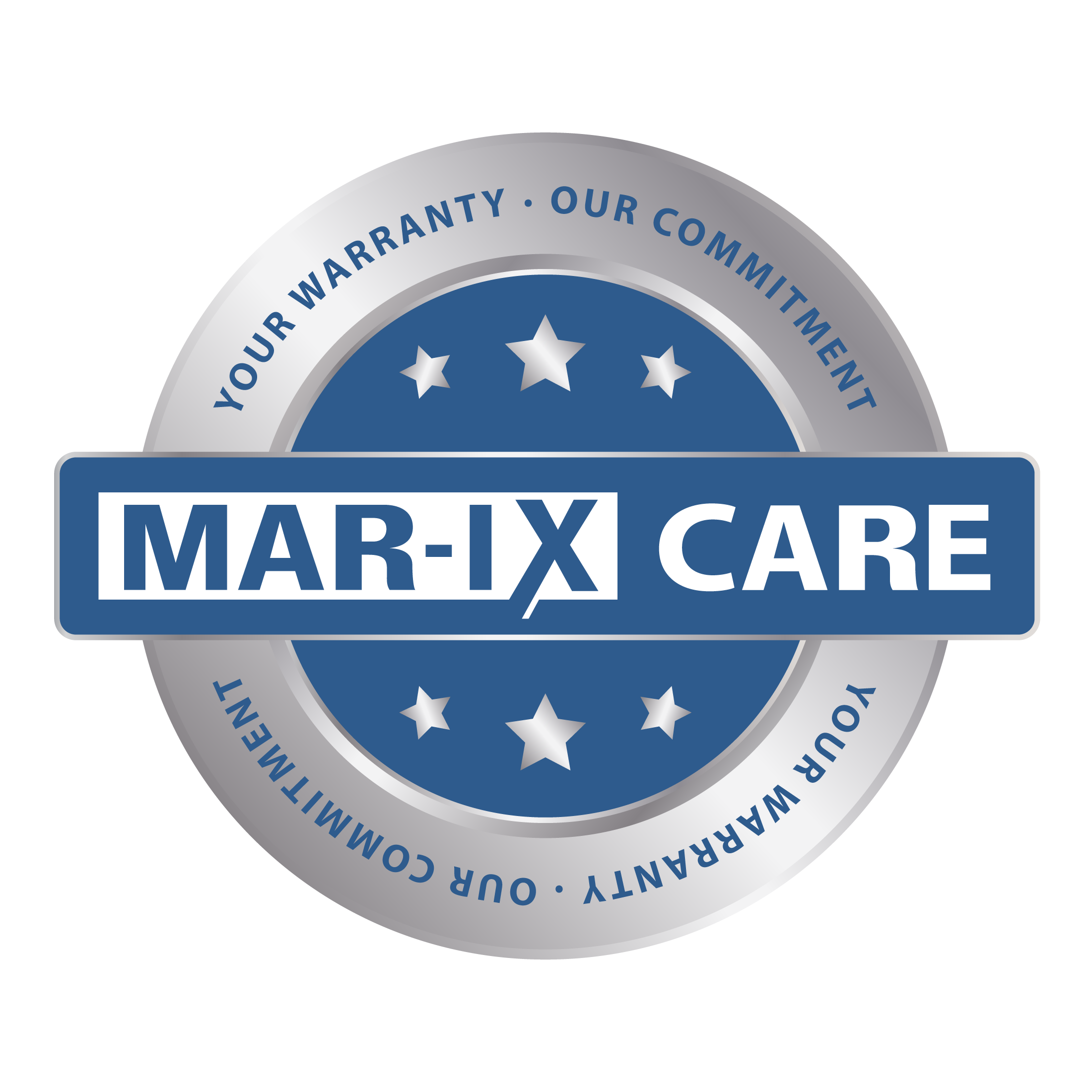 PROTECT YOUR INVESTMENT WITH MAR-IX CARE
Our extended warranty plan can be purchased any time before the standard MAR-IX factory warranty expires and provide warranty coverage for up to 10 years / 120 months after commissioning. MAR-IX CARE offers warranty coverage beyond the standard factory warranty period and, because it is transferable, may increase the resale value of the yacht.