Chillers now available from stock
One of the key products we'll be highlighting at this year's METSTRADE will be MAR-IX's advanced and energy-efficient chiller systems. It would be a pleasure to explain in person how our chillers benefit from a very different approach to HVAC systems on yachts. Chillers are at the heart of MAR-IX systems, which are exceptionally suitable for the superyacht refit market as well as new builds.
METSTRADE is the ideal location to exchange thoughts about your current and future needs. Reliability, genuine quality, real efficiency, easy installation and maintenance… These are the key issues in our industry at this time and we'd happily lend a listening ear to your experiences and ideas.
If you decide to take matters further, the fact that MAR-IX makes all its own equipment at our state-of-the-art factory in the Netherlands means we have chillers in stock now. There are several other key advantages to having all MAR-IX products designed and manufactured in-house, and METSTRADE is the place to tell you more.

80% energy savings possible
Another reason why our systems are ideal for superyacht refits is the innovative way of saving energy called HYPER TP, which stands for Hyper Thermal Process. Integrated within our HVAC systems, HYPER TP offers a significant reduction on your electric (hotel) load of up to 80%.
And while we are on the subject of environmental assets at METSTRADE, the crew can also share the latest news on MAR-IX systems which guarantee 100% fresh air onboard. At a time when we're all more aware than ever of the threat of viruses, this is a topic well worth exploring together.
All these systems and more have their origins in the non-traditional way of thinking that has helped MAR-IX attain frontrunner status in today's HVAC market. Our recently released short video here on the left explains more.
Meet the team
Join us at stand 12:633 where Mark Vermetten, Niels Tuininga and Onno Gudde will be on hand to welcome you.
If you'd like to set a time in advance please email us to make an appointment. You can also call Niels Tuininga on +31 6 50 835 877 during the show.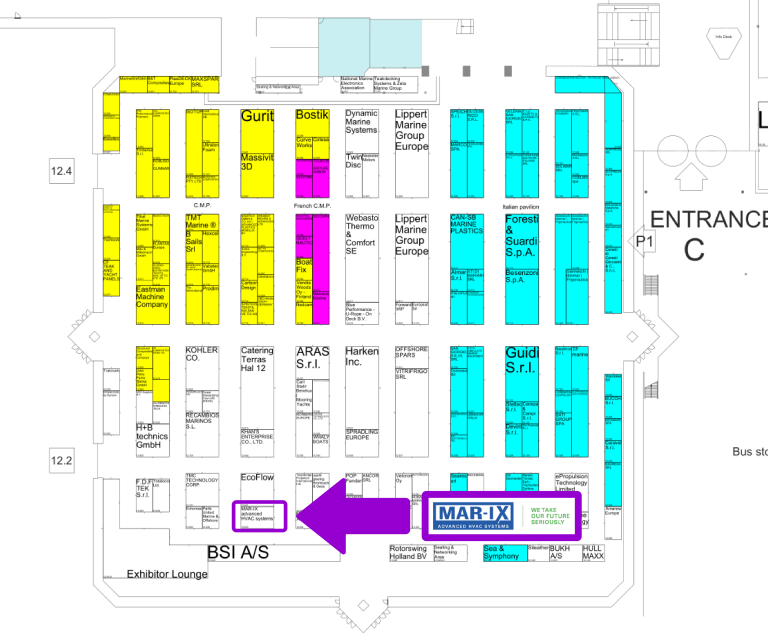 Make an appointment at Metstrade